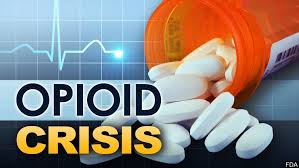 Today's Tampa Bay Times featured an article describing Florida's Attorney General's search for a lawyer to sue drug companies for the opioid crisis in our state.  I'll do it gladly.  I'm sick and tired of large pharmaceutical companies getting rich off the pain, suffering, and addiction of our residents.  It's about time someone said enough.  I'm the guy for the job.  All my career, I've taken on the large corporations, the Goliaths in order to defend the Davids.
The Times article notes, "The heroin crisis has grown deadlier each year in Florida since 2011, yet dozens of states have already sued the opioid manufacturers and drug distributors that experts believe played a critical role in creating the problem.
Palm Beach County has already found outside counsel and filed a lawsuit against more than two dozen people and companies, including CVS, Walmart and Johnson & Johnson, according to the Palm Beach Post.
The City of Delray Beach, Miami-Dade County, Pinellas County, Alachua County, Osceola County, Pasco County, the City of Tifton and others have already either sued the drug makers or voted to hire lawyers to do so."
So, what's she waiting for?  I know people who've been hurt by these drug companies and their marketing tactics.  They need a good lawyer who'll fight for their rights in court and hold big pharma accountable for the addiction tragedy in our state.
If Pam Bondi is serious about taking on big pharma, I'm ready.  Put me in coach.