Don't wait to call... We can help!
Unfortunately, injuries are a part of life. They disrupt normal routines, careers, and family life. They can take a physical, emotional, and financial toll on you and your family. When accidents occur as a result of the negligence of others, you may need professional help.
That's where my law firm can play a significant role in recovering what you've lost, seeking justice, and restoring order to your life. In such negligent injury cases, we listen to your story and help assess who may be responsible for your injuries. We've been practicing injury law in Clearwater and Pinellas County for more than 20 years and have worked on all types of serious injury cases including car accidents, motorcycle accidents, medical malpractice cases, and many others.
When you've been injured by the negligence of someone else, you need someone you can trust. You need an advocate who knows the law and has the empathy to understand the significant personal toll the injury has caused.
We can help put a dollar value on your injury. You are entitled to compensation for your medical expenses, lost wages, and the cost of repairing your property. You are also entitled to compensation for any pain, disfigurement, physical handicap, embarrassment, loss of enjoyment of life, mental distress, emotional pain, and other psychological injuries.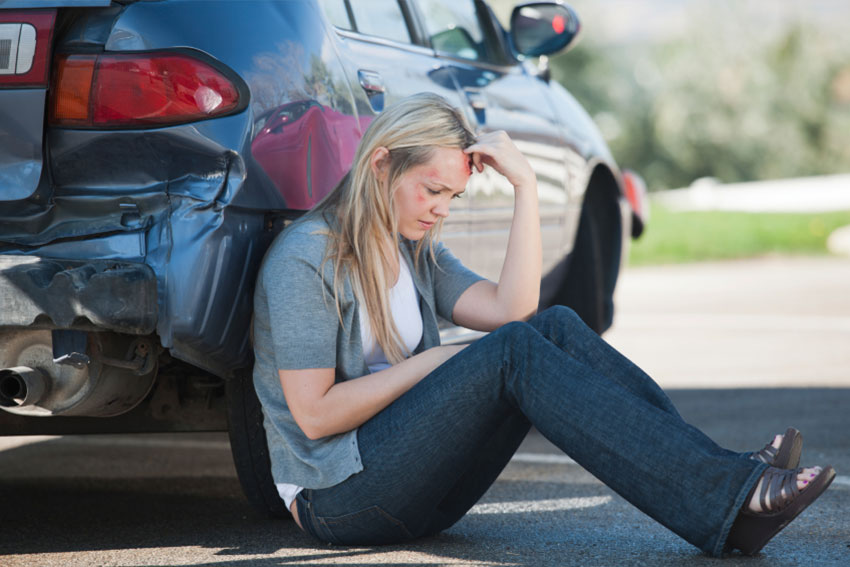 Under the law, others may be responsible for your injuries. In the event of such an injury, consult a lawyer as soon as possible. It is important to act quickly to preserve your rights to compensation from those who caused your injuries. Any inquiries that you receive should be referred to us. We will estimate the value of your claim and help you collect fair compensation for your injuries and damage to your property.
Do not allow anyone to rush you into a quick settlement. You may be entitled to significantly more, or you may not be obligated to pay as much. By consulting us you will safeguard your own rights and with proper counsel your claim will be handled promptly and responsibly. At McGuire Law Offices you will receive the absolute best representation possible.
If you or a loved one has been injured through the negligence or carelessness of another, call us for a free consultation. Call someone you can trust with your life!
REQUEST A RISK-FREE CONSULTATION TODAY.
Personal Service, Prompt Attention, Experience and Expertise.
John McGuire's commitment is to provide you with the prompt, personal attention you deserve at every stage of representation. We take the time to listen to your concerns and provide you with the advice you need to proceed in the right direction, and we keep you informed as your case develops.
Frequently Asked Questions
McGuire Law Offices is a law firm that specializes in personal injury law. The firm's website features a comprehensive FAQ section that provides answers to common questions about the bankruptcy process. The FAQ section is organized by topic, making it easy for clients to find the information they need. The answers provided are detailed and informative, and are written in plain language that is easy for clients to understand. This section of the website is a valuable resource for clients who may be considering bankruptcy and want to learn more about the process.
What should I do after an accident that caused a personal injury?
After an accident that caused a personal injury, it is important to seek medical attention immediately. Even if you don't feel injured at the time of the accident, it is possible that you have sustained injuries that may not be apparent right away. It is also important to gather as much information as possible about the accident, including taking photographs of the scene, obtaining contact information for any witnesses, and making a police report. You should also contact an experienced personal injury attorney to discuss your legal rights and options.
How much compensation can I expect for my personal injury claim?
The amount of compensation you can expect for your personal injury claim will depend on a variety of factors, including the severity of your injuries, the extent of your medical expenses, and the impact the injury has had on your life. An experienced personal injury attorney can help you understand the potential value of your claim based on these factors and can work to negotiate a fair settlement on your behalf.
How long does it typically take to settle a personal injury claim?
The time it takes to settle a personal injury claim can vary widely depending on the complexity of the case and the willingness of the insurance company to negotiate a fair settlement. In some cases, a settlement can be reached quickly, while in other cases it may take several months or even years to resolve. An experienced personal injury attorney can help guide you through the process and work to negotiate a fair settlement as quickly as possible.
What types of damages can I recover in a personal injury claim?
The types of damages that can be recovered in a personal injury claim can include medical expenses, lost wages, pain and suffering, and other related expenses. In some cases, punitive damages may also be awarded to punish the responsible party for their actions. An experienced personal injury attorney can help you understand the full range of damages you may be entitled to recover based on the specific circumstances of your case.