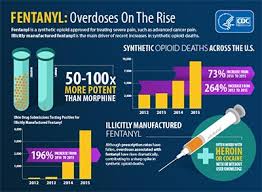 When Florida Governor Rick Scott signed into law HB 21, it was hailed as the Sunshine State's first real step in stemming the tide in the opioid epidemic.  Time will tell if that hope is realized.
The new law is designed to attack the epidemic at what some believe is the source of the problem-pain management and doctor's offices who are too free and liberal with their prescriptions for the powerful drugs.  The legislation puts a three-day limit on most prescriptions for acute pain and toughens the drug control monitoring program. The bill also provides for additional treatment opportunities, recovery support services, outreach programs and resources to help law enforcement and first responders to stay safe.  Additionally, the new law adds more than $53.6 million in funding, which with additional money promised in the budget, totals about $65 million dedicated to fighting the opioid epidemic.
A related bill signed into law last year, HB 477, which went into effect October 1, now enables drug dealers selling fentanyl or synthetic forms of the lethal drug to be charged with murder and trafficking, or face minimum mandatory prison sentences and fines.
The new law, which will take effect July 1, will limit prescriptions for acute pain and hold those prescribing opioids more accountable.
Anyone who is prescribed a schedule II opioid, which includes Vicodin, Dilaudid, Demerol, OxyContin and fentanyl, for acute pain will only be prescribed a three-day supply, once the new law takes effect. If the prescriber feels more than a three-day supply is medically necessary, a seven-day supply can be prescribed. The prescription will need to say "acute pain exception" and the patient's record will need to include documentation of the acute condition and a lack of alternative treatment that justifies the seven-day supply.
The new law will also require those healthcare providers prescribing or dispensing controlled substances to first check a patient's history in the Florida Prescription Drug Monitoring Program. Penalties are also increased for those who provide drugs that are medically unnecessary under the new law.
Studies have shown that 80-85% of those succumbing to heroin or fentanyl addiction began with a legal prescription for a medical issue.  Time will tell if the conclusions drawn from this study are borne out in reality.