Domestic Violence Law Firm FL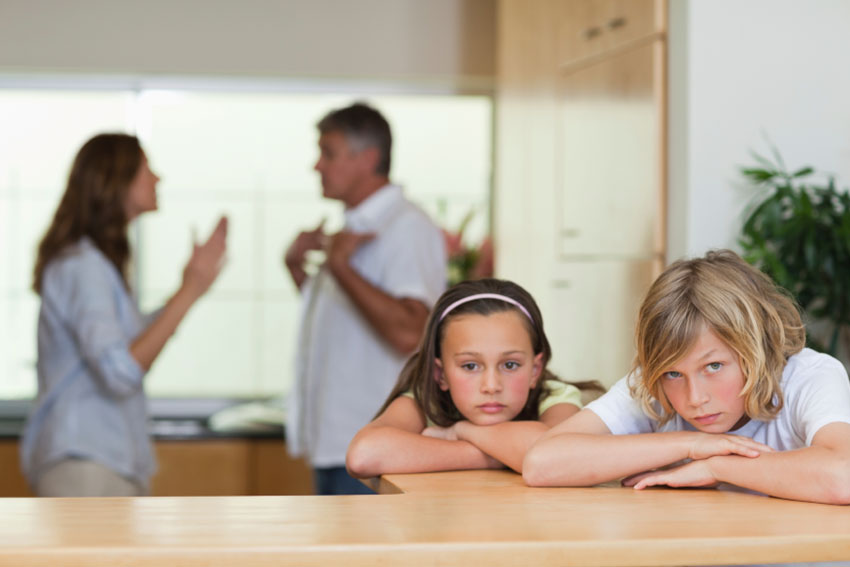 Florida law provides specific mechanisms for restraining acts of violence committed by one spouse against another. A spouse who is the victim of domestic violence, or who reasonably fears that he or she is in imminent danger of becoming a victim, may apply for an injunction restraining the other spouse from further committing such acts [see Fla. Stat. 741.30; Fla. Fam. L. R. P. 12.610]. A spouse may also petition for an injunction against "repeat violence" by the other under Florida Statutes Section 784.046, but, in most cases, when the violence has been committed by one spouse against another, an injunction should be sought under the domestic violence statute, since that statute does not require a showing that more than one incidence of violence has occurred [seeFla. Stat. 741.30]. Injunctions are also available for "dating violence" by a person toward another person with whom he or she has, or has had, a continuing and significant relationship of a romantic or intimate nature. The procedures for seeking any of the three types of injunctions are similar, and are set forth in Florida Family Law Rule of Procedure 12.610. Procedures for seeking enforcement of a domestic violence injunction issued in another state are set forth in Florida Statues Section 741.315.
"Domestic violence" for purposes of an injunction against domestic violence is defined as any assault, aggravated assault, battery, sexual assault, sexual battery, stalking, aggravated stalking, kidnapping, false imprisonment, or other criminal act that results in physical injury or death of a family or household member by another family or household member [Fla. Stat. 741.28(2)]. "Stalking" includes following and repeatedly telephoning a person [Biggs v. Elliot, 707 So. 2d 1202, 1202 (Fla. 4th DCA 1998) (trial court's decision that statutory term "stalking" includes following and repeated telephoning was not clearly erroneous)].
No person will be precluded from seeking injunctive relief solely on the basis that person is not a spouse of the person who allegedly perpetrated the domestic violence [Fla. Stat. 741.30(1)(e)]. Persons who may seek injunctions against domestic violence include any family or household members [Fla. Stat. 741.30(1)(e)]. The term "family and household members" means (1) spouses, (2) former spouses, (3) persons related by blood or marriage, (4) persons who are presently residing together as if a family, (5) persons who resided together in the past as if a family, and (6) the parents of a child, regardless of whether they have ever been married [Fla. Stat. 741.28(3)]. Except for the parents of a child, family or household members must be currently residing together or have resided together in the past in the same single dwelling unit [Fla. Stat. 741.28(3)]. A homosexual who is a "family or household member" within the meaning of the applicable statutes [seeFla. Stat. 741.28(3), 741.30(e)] can obtain an injunction for protection against domestic violence [seePeterman v. Meeker, 855 So. 2d 690 (Fla. 2d DCA 2003) (because Florida Statutes Section 741.30(e) expressly states that no person is precluded from seeking injunctive relief solely because he or she is not a spouse, homosexual is not precluded from obtaining injunction against domestic violence solely because he or she and his or her partner cannot marry)].
The fact that a spouse has left the domestic household to avoid further violence will not affect his or her right to obtain an injunction against the other spouse [Fla. Stat. 741.30(1)(d)]. In addition, the fact that another action is pending between the parties will not prevent a spouse from petitioning for an injunction [Fla. Stat. 741.30(1)(b)]. However, if one party subsequently brings an action to dissolve the marriage, any orders entered by the court in that action supersede a domestic violence injunction [Fla. Stat. 741.30(1)(c)].
REQUEST A RISK-FREE CONSULTATION TODAY.
Personal Service, Prompt Attention, Experience and Expertise.
John McGuire's commitment is to provide you with the prompt, personal attention you deserve at every stage of representation. We take the time to listen to your concerns and provide you with the advice you need to proceed in the right direction, and we keep you informed as your case develops.
Want to sound smart with your friends?
If we don't win, you don't pay a penny. When tragedy strikes, our Personal Injury Law Firm is here to help you. Get a risk-free consultation today.
Frequently Asked Questions
McGuire Law Offices is a law firm that specializes in bankruptcy law. The firm's website features a comprehensive FAQ section that provides answers to common questions about the bankruptcy process. The FAQ section is organized by topic, making it easy for clients to find the information they need. The answers provided are detailed and informative, and are written in plain language that is easy for clients to understand. This section of the website is a valuable resource for clients who may be considering bankruptcy and want to learn more about the process.
What is the process for filing for
divorce?
The process for filing for divorce involves filing a petition with the court, serving the petition on your spouse, and attending hearings to resolve any disputes over issues such as child custody, property division, and support.
Can I modify a child custody or support order?
Yes, child custody and support orders can be modified if there has been a significant change in circumstances, such as a job loss or relocation.
What factors are considered in determining child custody?
In determining child custody, the court will consider the best interests of the child, which may include factors such as the child's age, health, and relationship with each parent.
What is child support and how is it calculated?
Child support is a court-ordered payment made by a non-custodial parent to a custodial parent to help cover the costs of raising a child. The amount of child support is typically calculated based on each parent's income and the child's needs.