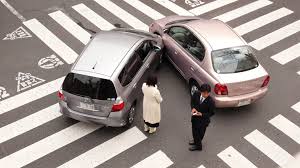 Pinellas County is one of the busiest counties in Florida in terms of car accidents.  So far this year, there have been nearly 14,000 car accidents in the county and over 8,000 of those have resulted in injuries.  A number of factors contribute to the high number of Pinellas County auto accidents including driver impairment, busy intersections, clogged roadways, hazardous construction zones, excessive speed, and driver inattention due to texting and cell phone use.
These factors contribute to the complexity of car accidents especially when it comes to determining who was at fault for the accident.  On top of all this, car accidents cause major disruptions in the lives of Pinellas County residents.  Physical injures are sustained, time is lost from work, wages may be lost, while at the same time personal expenses climb.  Insurance doesn't cover every issue involved in a car accident.  That's why an experienced Pinellas County car accident lawyer is important.  When dealing with car accidents, it takes more than a knowledge of the law and the court system.  An expert car accident attorney's knowledge will go beyond what law school taught or the experience acquired in a courtroom.  Such an attorney will know all the intricacies and complexities concerning accident reconstruction.
When I served in the US military as a military police officer, I was trained and certified as an accident investigator specialist.  Because of this background, I am considered one of the  Bay Area's top legal experts on the subject of traffic accidents as they relate to personal injury law.   This training has helped me analyze accident scenes and determine liability in many cases.  This gives my clients a huge advantage when they have a car accident case.   When I am speaking with an insurance company about the details of an auto accident, I know the jargon and the technical aspects of accident reconstruction and analysis.  This provides my clients with an added value to my legal services.  I am proud to have served my country in the United States military and am pleased that my training continues to benefit my auto accident clients.