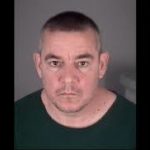 Demon possession.  That's a new one.  A Pasco pastor is defending himself against criminal sexual abuse allegations by claiming that the 17-year-old he stands accused of abusing had multiple personalities and is possessed by a demon.
The Pasco County pastor is accused of raping a teenage parishioner at several locations in Pasco and Pinellas counties.
Detectives say he had sex with the girl on multiple occasions without her consent after telling her she suffered from multiple personalities and that one of the personalities was possessed by a demon.
Gerardo Martinez, pastor of Miracle Christian Church, was released from the Pasco County jail on Saturday after posting $100,000 bail, records show.
The girl was not identified by deputies because of the nature of the allegations. She met Martinez in April 2017 when her parents brought her to the church at 5724 State Road 54, according to the Pasco County Sheriff's Office. The pastor told her she had "multiple personalities" and one was "possessed by a demon," according to the arrest report.
"In doing so the defendant gained the trust of the victim's parents," the report said, so that they would leave her at church, allow her to travel with him and even enter her home when she was alone.
Martinez is accused of sexually battering the girl multiple times from April to October, deputies said, in incidents that took place in his vehicle, at the church and at her home in Tarpon Springs.
It should be noted that the pastor doesn't deny the allegations directly.  He deflects the whole issue by raising the possibility of demonic possession.  The police found the girl's allegations credible and arrested the 52-year-old pastor.
It's odd that the Tampa Bay Times referred to church's website but neglected to mention that the pastor spent considerable time in prison on drug charges.  It's not clear how long he spent in prison but the church's website mentions that he left prison after having an encounter with God and started serving as a pastor in 2001.  His prison time may be unrelated to this present charge but it makes me skeptical about his claims about the female victim.