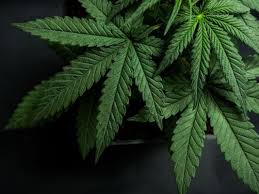 The signature tobacco company Marlboro is setting its sights on the burgeoning marijuana industry.  That's right, Marlboro man is taking up pot.
Marlboro maker Altria Group Inc. is taking a 45 percent stake in Cronos Group, the Canadian medical and recreational marijuana provider said Friday.
Altria will pay another $1.4 billion for warrants that if exercised, would give the Altria a 55 percent ownership stake in the Toronto company.
That would mean Altria's investment would be in the same league as the $4 billion spent earlier this year by Constellation Brands to acquire shares of Canopy Growth Corp., another Canadian pot producer.
Canada has already legalized marijuana for recreational use and its southern neighbor is inching closer to liberalizing its views on weed.  The conservative Mormon state of Utah just approved marijuana for medicinal purposes.
You know when a huge company such as Marlboro takes a deep dive into this market the handwriting is on the wall.  It's just a matter of time before pot is legal for all purposes in this country as well.
Michigan became the 10th state to legalize recreational marijuana on Thursday.
For the time being, Michiganders over the age of 21 will only be able to spark up in their homes, and pot users won't be able to buy the drug from a store anytime soon.
Marijuana won't be commercially available for sale until state regulators draft rules and regulations for the recreational market. They have until December 2019 and can then begin accepting applications for licenses, with the first commercial retail sales expected in 2020. After the medical marijuana industry was regulated in December 2016, the first licenses weren't awarded until August 2018.
In the meantime, people can grow up to 12 plants to either use personally or give to friends and family. That may change if Senate Majority Leader Arlan Meekhof has his way. Meekhof has introduced a bill that would ban people from growing their own marijuana, but it will need a super-majority —  or a three-fourths vote — to pass, which will be a difficult to accomplish.
It's clear pot is here to stay and it will soon be legal across the country.