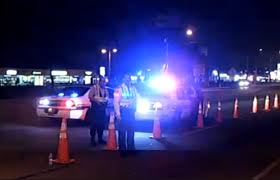 DUI Diversion programs are in place in Orange and Osceola Counties so one could ask if Pinellas County could follow suit and offer a diversion program for certain DUI cases.  In fact, the new Hillsborough State Attorney Andrew Warren was asked about it recently and artfully dodged the question.  Could this happen in Pinellas?
It's not likely, especially since Pinellas-Pasco State Attorney Bernie McCabe is not a big fan.  His reasoning is interesting.  He doesn't like the fact that it tends to benefit those who can afford to pay the fees associated with such a program, leaving a gaping inequity in the system.
I'm not sure a DUI diversion program actually reduces the number of people driving impaired.  According to state records, Pinellas County trails only Hillsborough, Dade, and Duval Counties in DUI convictions.
In the Florida counties where such programs are in place, there are strict guidelines to qualify including a limit on the BAC level and the applicant must not have caused an accident.  In Palm Beach County, the program has strict eligibility requirements; drunk driving suspects who were involved in a crash, or who had children and/or animals in the car with them at the time of the incident, are ineligible. So, too, are individuals who have a prior criminal record and those for whom the DUI incident in question led to a felony or possession of drug or drug paraphernalia charges.
Of course, if you are arrested for a Pinellas County DUI, there is no such diversion program and you'll have to face the charges in court.  As an experienced Pinellas DUI lawyer with more than two decades of experiences handling these cases, I can tell you that a good legal defense is your best chance at justice.  If you've been arrested for DUI in Pinellas County, contact me for a free initial consultation.