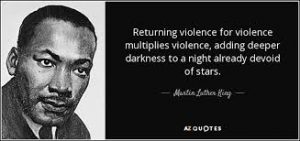 Well, that didn't take long.  Newly-elected Governor Gavin Newsom's honeymoon appears to be over, at least with the families of murder victims.  Newsom signed legislation last week that would effectively put a moratorium on the death penalty in the Golden State.  It is seen as largely a symbolic move as California has not executed an inmate since 2006 amid legal challenges, but it still marked a major victory for opponents of capital punishment given the state's size and its national political influence.
"I've gotten a sense over many, many years of the disparity in our criminal justice system," Newsom said during a press conference on Wednesday. "We can make a more enlightened choice."
Newsom has been hit hard by death penalty advocates this week, especially from members of family members of victims of the Golden State Killer.  Joseph DeAngelo was arrested a year ago based on DNA evidence linking him to at least 13 murders and more than 50 rapes across California in the 1970s and '80s.
Ron Harrington, whose brother Keith Harrington's murder is one of those linked to the alleged Golden State Killer, castigated Newsom's decision. Keith Harrington, along with his wife, Patti, were found bludgeoned to death in August of 1980 inside their home in a gated community just outside Dana Point, Calif.
Family, friends and prosecutors want DeAngelo to face the death penalty for his crimes, which is understandable.
I am an opponent of the death penalty because I believe it violates constitutional ban against cruel and unusual punishment and the guarantees of due process of law and of equal protection under the law.
In 1972, the Supreme Court declared that under then-existing laws "the imposition and carrying out of the death penalty… constitutes cruel and unusual punishment in violation of the Eighth and Fourteenth Amendments." (Furman v. Georgia, 408 U.S. 238). The Court, concentrating its objections on the manner in which death penalty laws had been applied, found the result so "harsh, freakish, and arbitrary" as to be constitutionally unacceptable.  Making the nationwide impact of its decision unmistakable, the Court summarily reversed death sentences in the many cases then before it, which involved a wide range of state statutes, crimes and factual situations.
But within four years after the Furman decision, several hundred persons had been sentenced to death under new state capital punishment statutes written to provide guidance to juries in sentencing. These statutes require a two-stage trial procedure, in which the jury first determines guilt or innocence and then chooses imprisonment or death in the light of aggravating or mitigating circumstances.
In 1976, the Supreme Court moved away from abolition, holding that "the punishment of death does not invariably violate the Constitution."  The Court ruled that the new death penalty statutes contained "objective standards to guide, regularize, and make rationally reviewable the process for imposing the sentence of death." (Gregg v. Georgia, 428 U.S. 153). Subsequently 38 state legislatures and the Federal government enacted death penalty statutes patterned after those the Court upheld in Gregg.  Congress also enacted and expanded federal death penalty statutes for peacetime espionage by military personnel and for a vast range of categories of murder.
However, I think there is a more fundamental argument against the death penalty other than the legal one I just outlined.  It's a moral one.  We simply don't have a right to take another's life.  We don't have a right to be judge, jury, and executioner and neither does the state.
Pope Francis has declared the death penalty wrong in all cases, a definitive change in church teaching that is likely to challenge Catholic politicians, judges and officials who have argued that their church was not entirely opposed to capital punishment.  (And they would be right.  Thomas Aquinas allowed for the death penalty.)
Before, church doctrine accepted the death penalty if it was "the only practicable way" to defend lives, an opening that some Catholics took as license to support capital punishment in many cases.
But Francis said executions were unacceptable in all cases because they are "an attack" on human dignity.  He finds the death penalty so abhorrent, he changed the Catechism of the Catholic Church regarding the church's teaching on the subject.
Too many of the pro-death penalty's arguments are vindictive and an "eye for an eye" justice.  The other argument employed by them is the death penalty serves as a deterrent.  However, data clearly contradicts this notion.