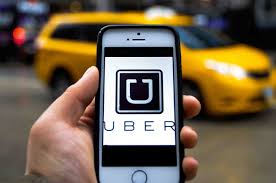 When they first arrived on the scene, the ride sharing companies like Uber and Lyft were all the rage.  They seemed more efficient, quicker alternatives to the standard taxi service in large urban areas.  Then stories began appearing about ride sharing horror stories.
Just last May Jupiter, Florida police arrested Gary Kitchings, 57, on charges of kidnapping, burglary and sexual battery after a 37-year-old woman reported he assaulted her in a ride from Sunfest. The woman sat alone in the car in the front seat when he made advances at her, according to police. He then forced her to perform a sex act, threatening her by saying he had a gun underneath his seat, investigators said. When he dropped her off at her residence in Jupiter, she said he followed her in and raped her in her bedroom.
Many asked how someone accused of such a heinous crime could have ever been approved by those at Uber. To drive for Uber, drivers need clear motor vehicle and criminal records. Kitchings had no prior criminal history, court records show.
His lack of a criminal history may have been the reason there were no flags to the Florida Department of Children and Families, either.
But with all the news stories involving imposter drivers, driver-involved assaults and violent altercations, passengers should take some precautions before getting into the vehicle.  Here are some tips to stay safe:
Confirm the name of the driver and make of the vehicle. There have been several cases of people posing as drivers, but both Uber and Lyft offer passengers details such as the driver's name, their photo and car type.
Check the driver's rating.Just like you're less likely to sign a lease on an apartment known for its low management or maintenance ratings and reviews, rideshare ratings can be used to determine the quality and safety of your ride. Rideshare apps give passengers their potential driver's ratings ahead of the car's arrival, so if you're uncomfortable with the rating, cancel your ride and call another.
Share your trip details with friends or family.According to Uber, you're able to tap "Share status" in the mobile app and share your driver's name, photo, license plate and location with a friend or family member. They can then track your trip without downloading the Uber app.
Avoid riding in the front seat. Passengers (especially women) who ride up front have been on the receiving end of assaults, groping and other aggressive, unwanted behavior, according to Taxicab, Limousine and Paratransit Association spokesman Dave Sutton.
Follow along in your own maps app. Open up your own maps tool, enter your destination and follow along, noting any odd route shifts.
Travel in groups when possible. There's often safety in numbers. Try riding with a friend or two or consider using the carpool option some ride-hailing services offer (Uber Pool, Lyft Line).
Perhaps most importantly, Uber is getting ready to launch an app that allows you to use a "panic button" that will allow you to summon emergency help if you feel threatened or unsafe.
One other important safety tip-if you're impaired ride sharing is a better alternative than driving yourself but it may not be a good alternative.  If you're impaired, call a trusted friend to look after you until you are capable of making sound decisions on your own.