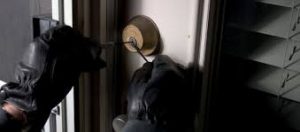 The law clearly states that so-called "sneek and peak" warrants are not to be used for prostitution investigations solely.  Yet, South Florida law enforcement has been doing just that for years, according to the Sun Sentinel.
New England Patriots' owner Robert Kraft was caught on one of these stings and is now facing misdemeanor charges.  Perhaps more importantly to him, the video footage may be allowed to go public.  His lawyers argue that the sting violated his 4th Amendment rights against unreasonable searches and seizures.  They may be right.
Many of the legal questions surrounding the Kraft case remain unanswered: Did the Jupiter police go too far with their sneak-and-peek tactic to go after prostitution?
Or was their warrant legal because police also were investigating the possibility of human trafficking, with women brought to the U.S. from China and forced to perform sex acts?
A review by the South Florida Sun Sentinel reveals some key findings:
— The use of delayed-notice or sneak-and-peek warrants has increased over the past decade in South Florida, statistics show. But it's still used in a small percentage for sex cases compared with drug busts, while numbers of massage parlor-specific warrants are unknown. Overall, requests for seek-and-peek warrants are not something judges see every day or even every week.
— The Boca Raton massage parlor cases with the sneak-and-peek warrants were typically resolved through agreements between prosecutors and those who were charged, records show. With some exceptions, prosecutors dropped solicitation counts after defendants completed minimal punishments such as community service and paid small fines.
— Only one person charged in the Boca cases went as far as to file a challenge over the sneak-and-peek warrant, raising objections similar to Kraft's. Prosecutors dropped the charge before there ever was a hearing.
None of the people charged in the Boca cases ever tried to ask the court to seal the videos, making the tapes available through public records requests. That's completely different from the vigorous fight by Kraft's legal team to prevent the videos from ever being obtained by the news media. Kraft's lawyers labeled them "pornography."
— Massage-parlor stings are set up every few years in South Florida, usually resulting in charges against people who work there or go there for sexual services. In Hallandale, Hollywood and other cities, cops even have gotten naked, worn wires, and used other undercover techniques to target criminal activity.
But is this going to far?  The prosecutor will argue that in the Kraft case they weren't just investigating prostitution but human trafficking as well.  We'll see what the courts decide.