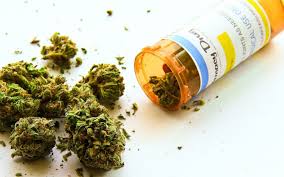 With the threat of litigation hanging over their heads like the sword of Damocles, the Florida House's Health and Human Services Committee has taken up debate on the controversial smoking ban.  The ban is a result of Florida voters overwhelming approval of medical marijuana use for medicinal purposes in the last election.
While the 2017 bill signed into law by Gov. Rick Scott legalized access to the drug in pill, oil, edible and vape form, it made smoking it illegal.
The provision, commonly referred to as the "smoking ban," was challenged in circuit court in July 2017. In its complaint, People United for Medical Marijuana, Inc., argued the smoking ban altered the definition of "marijuana" and by banning smoking in public, implicitly authorized smoking marijuana in a private place.
Governor DeSantis has threatened legal action if the legislature can't fix the issue by March 15.
Current law prohibits possession or use of medical marijuana in a form for smoking except for flower in a sealed, tamper-proof receptacle for vaping. The law also prohibits the use of medical marijuana in public, except for the use of low-THC marijuana.
In addition to making smoking the medicine legal, the committee bill also establishes an approval process for doctors who want to certify smoking as a route of administration for patients.
Some see the ban as a stupid and clumsy way to say "no to drugs" which hasn't worked since former First Lady first introduced the idea in the 1980's.  More importantly, the use of medical marijuana has proven helpful in treating patients with serious illnesses.  In the Florida Senate, some argue that the ban is an unnecessary burden on poor people and an unwarranted restriction on everyone's right to make their own medical decisions.
We know where Governor DeSantis stands.  It's still too early to tell where the Florida House membership will come down on this issue-an issue concerning which the Florida voters have already resoundingly decided.