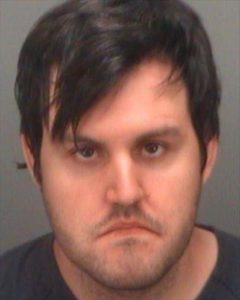 The murder trial of John Jonchuk will begin in a few months but the controversy has already started.  Jonchuk faces a first-degree murder charge for the death of his five-year-old daughter, Phoebe. Police say a detective saw Jonchuck throw his daughter Phoebe off of the Dick Misener Bridge in the middle of the night in January 2015.
Jonchuck has a history of mental health issues.
On multiple occasions, a judge has ruled him unfit to stand trial, but in March of 2017 ruled him competent to stand trial.
Now the forensic psychiatrist prosecutors have chosen to testify at Jonchuk's trial is accused of bias and coercing the testimony of Jonchuk to align with prosecutor's narrative of the case.
Over vocal objections from defense attorneys, Pinellas-Pasco Circuit Judge Christine Helinger said Monday there was no need for a hearing on whether to boot Dr. Emily Lazarou from the case.
"What you're suggesting is that she's a horrible psychiatrist," Helinger said. "That's for a jury to determine."
"She is so much of a loose cannon that the court cannot put her on the stand," Assistant Public Defender Jessica Manuele said in court.
Dr. Lazarou is one of five medical experts prosecutors will have testify in their case against Jonchuk.  All are expected to testify that Jonchuk was not insane at the time he threw his 5-year-old daughter off a bridge.
In her evaluation, Lazarou concluded that Jonchuck is "a dangerous, cold-blooded psychopath."
The defense consulted another forensic psychiatrist, who reviewed Lazarou's evaluation and concluded that she was "coercive, judgmental, and leading," in her questioning of Jonchuck.
However, the state argues that so-called "opinion" testimony from expert witnesses is allowed under Florida law as long as the testimony does not concern itself with anything "new or novel".  Prosecutors believe the issue of sanity is not new or novel.
Jonchuck faces life in prison if found guilty of first-degree murder. His trial is set for March.