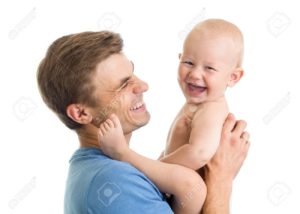 Recently, we've been getting a lot of inquiries concerning paternity, how to establish it, and what it means.  Paternity is assumed when the child enters the world with a married father and mother.  It's not quite so simple however when the mother is unwed.
In cases where both parties agree to the identity of the father, the mother and father can sign a Voluntary Acknowledgment of Paternity form.  When the parents sign this document, they are acknowledging that the man signing the form is the child's legal father and swearing under oath that the information is true. The acknowledgement becomes final 60 days after it has been signed. After the 60 days elapses, neither parent can revoke it. If either parent wants to revoke it, he or she must prove in court that there was fraud or extreme force was used to get the parent to sign.
If there is a dispute concerning paternity, either party may go to court to establish or deny paternity.  In addition to the mother and alleged father, the child (through a legal representative) or the Department of Children and Families may petition the court for the establishment of paternity.
In cases where paternity is disputed and can't be resolved, genetic testing via court order is the usual method of establishing paternity.  The use of DNA comparisons between the child and the alleged father can establish paternity.
In any event, the establishment of paternity is an important factor in the lives of the mother, father, and child.  It also confirms the rights of the child and the responsibilities of the father for the care and upbringing of the child.  If you or a loved one have a paternity question, give us a call and we can review your situation with you.