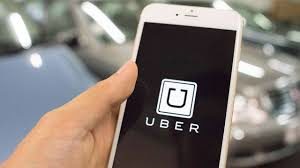 Ridesharing companies Uber and Lyft are so popular with Floridians, they are outpacing traditional transportation companies like taxis and car services.  Part of their popularity is their ubiquity.  They're relatively quick and cheap.  But there's one hitch.  Who pays when an Uber or Lyft vehicle is involved in a car accident?
In May 2017, Florida Governor Rick Scott signed into law additional insurance requirements for ridesharing companies, or at least their drivers.  Under the new law, minimum insurance levels of $50,000 are set for death and bodily injury per person, $100,000 for death and bodily injury per accident and $25,000 for property damage. Background checks for drivers will also be done by Uber and Lyft.
The law does have its critics, like limo and taxi cab companies. Critics say companies like Uber and Lyft are playing on an uneven playing field. That's because the digital companies don't have to comply with things like vehicle inspection, background checks, safety and license checks that limo and taxi cab companies do.
Drivers for these companies are required to carry $1 million in liability coverage for property damage, physical injury, and death. They must also carry the PIP insurance minimums that apply to all drivers. Even when an Uber or Lyft driver isn't actively driving a passenger, they still must have $50,000 in physical injury or death liability coverage that applies anytime a driver has the app on to look for a customer.
Most rideshare companies voluntarily provide generous insurance policies for their drivers. For example, Uber includes insurance for all of their drivers in amounts that coincide with Florida law, and they also provide a $1 million insurance policy for liability to any third party because of an accident. Also, they offer insurance for their drivers in case they're the victim of an uninsured driver. The $1 million policy applies when a driver has a passenger or when they're on their way to get a passenger. When the driver is looking for a passenger, the lower insurance maximums apply.
In all cases, Florida liability laws apply to rideshare drivers and passengers as they would for individual drivers in their own private vehicles.