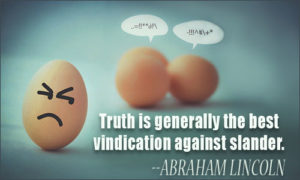 The tragic massacre that took place at the Capital Gazette, a local Annapolis Maryland newspaper owned by the Washington Post, appears to have been sparked by a 2011 court case in which the shooter, Jarrod Ramos, pleaded guilty to a harassment charge in the District Court of Maryland, according to court documents.
An article was published less than a week after Ramos' conviction and ran in the Sunday edition of the Capital Gazette in 2011. Court records show that a year later, in July 2012, Ramos filed a complaint against former Gazette reporter Eric Thomas Hartley and the newspaper, alleging he was defamed by the story.  The lawsuit was later dismissed.
The dismissal of the lawsuit was not the end of the story however.  Rather, it fueled Ramos' paranoid rage against the newspaper and the woman he was harassing.
Many of the media reports concerning Ramos note his mental health issues which may have led to the shooting.  The motive though seems clearly tied to the fact that his lawsuit was dismissed.  He posted online rants against the reporter and the newspaper which eventually culminated in yesterday's tragedy.
While the media will correctly focus on the tragic aspects of another mass shooting, the slander/libel angle is an interesting one.  It probably didn't matter much to Ramos, but the legal bar for a successful libel (slander that is in print or written) case is that the facts must be proven to be false.  In this case, the reporter only reported on the facts of the court case and the circumstances surrounding it.  There was no falsity in the reporting and therefore no libel.  The law says that it isn't slander or libel if what is said or printed in a newspaper is true, even if it injures your reputation.  This is the crucial part in any such case.  For something to clear the burden of proof and be slanderous or libelous, it must be demonstrably false.
The senseless loss of life is tragic and without any meaning.  It only adds insult to injury when the perp's only motive is also false and proven to be so.