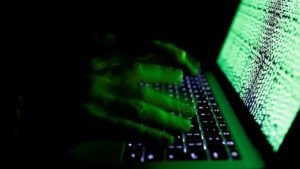 In 2015, Texas elected officials passed a bill making it a misdemeanor to publish intimate photos of an ex-partner.  Laws have been enacted across the country that make it a crime to commit what has come to be known as revenge porn.
However, last week a Texas appeals court struck down that law arguing it is unconstitutional.  The 12th Court of Appeals, based in Tyler, said the law is unconstitutional because of its broad-based content restrictions that infringe on free speech. The First Amendment, wrote Chief Justice James Worthen, usually prohibits "content-based" restrictions.
The appellate decision won't be the end of this case by a long shot.
The Texas Attorney General's Office will lead the fight to overturn the court's ruling — an appeal which could make it to the state's highest criminal court, the Austin American-Statesman reported. For now, the ruling only blocks the law in more than a dozen Northeast Texas counties under the 12th Court of Appeals, though courts elsewhere in the state would likely consider its reasoning.
The court also took issue with a provision of the law that allowed it to target third parties who may have "unwittingly" shared intimate photos.
38 states and the District of Columbia have revenge porn laws, though they vary in scope and severity of punishment.  In 2004, New Jersey passed the nation's first such legislation. The statute makes it a crime for a person who knows "that he is not licensed or privileged to do so" to nonetheless disclose "any photograph, film, videotape, recording or any other reproduction of the image of another person whose intimate parts are exposed or who is engaged in an act of sexual penetration or sexual contact, unless that person has consented to such disclosure."
Some legal experts believe that it is a mistake to criminalize revenge porn.  A number of legal remedies against both vengeful exes and website operators already exist: civil tort actions, DMCA takedowns, criminal statutes against extortion, and even a federal law that could give the FBI authority to go after the sites.
One such expert, Sarah Jeong, co-Editor-in-Chief of the Harvard Journal of Law & Gender, notes, "There are unintended consequences to overbroad laws, and failing to take that into consideration when advocating for increased criminal liability is irresponsible."