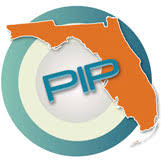 Personal Injury Protection (PIP) may be headed for the graveyard after being Florida law since the 1970's.  A new bill that's gaining momentum in the legislature would abolish PIP and require Florida drivers to purchase bodily injury protection insurance.
Legislative bills to replace requirements that drivers buy $10,000 in personal injury protection coverage — in place in Florida since 1979 — are gaining momentum in the House and Senate this year. If enacted, PIP insurance would no longer be available and vehicle owners would instead be required to buy higher levels of bodily injury liability coverage.
Florida is the only state that does not require drivers to purchase BI coverage when they buy auto insurance to satisfy financial responsibility requirements.
The point of financial responsibility is to guarantee that all drivers on the public roadways have a minimum amount of security to pay damages that they cause to others.  Florida has set that minimum financial responsibility at $10,000 per person and $20,000 per accident for bodily injury.  The statutes permit the sale of auto insurance policies that do not satisfy this requirement, which results in a staggering number of drivers on the road without adequate insurance as compared to other states.
In 2015, Florida ranked first in percentage of uninsured motorists at 27 percent, more than double our neighbor Georgia, which is near the average at 12 percent.
PIP is a vestige of the 1970s insurance reform movement that has failed to accomplish what the academics who dreamed it up believed it would do. The goal of PIP was to eliminate lawsuits over minor injuries and lower overall auto insurance rates.
All too often, Florida drivers hurt in serious car accidents in the Sunshine State have no means of paying for their financial and medical losses.  Bodily injury coverage is a sensible alternative to a system that has never worked.