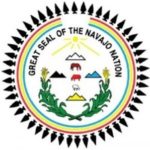 The Navajo Nation has sued Wells Fargo bank for predatory lending practices in federal court. The tribe alleged that Wells Fargo — the only national bank that services its territory — preyed on people by opening unauthorized bank accounts and debit cards, and by pressuring people, particularly the elderly, to enroll in services they did not need.
"Under intense pressure from superiors to grow sales figures, Wells Fargo employees lied to Navajo consumers, telling elderly Navajo citizens who did not speak English that in order to have their checks cashed, they needed to sign up for savings accounts they neither needed nor understood," the Navajo Nation said in its complaint.
Representatives of Wells Fargo "stalked local events like basketball games and flea markets" to sign up as many customers as possible for "unnecessary accounts," the complaint continued.
The "unlawful sales practices" are said to have been employed between 2009 and 2016.
Wells Fargo's aggressive sales practices first attracted scrutiny in September 2016, when the bank said it had fired 5,300 workers for creating fake accounts. In August, Wells Fargo said it had uncovered a total of up to 3.5 million potentially fake bank and credit card accounts.
As a result, Wells Fargo has been ordered to pay hundreds of millions of dollars. The company agreed to a $142 million national class action settlement, as well as millions of dollars in refunds for affected customers. The Consumer Financial Protection Bureau also levied a $185 million fine.
For Wells Fargo, this is another black eye it can ill afford.  If the Navajo complaint is found to be substantially accurate, the level of exploitation and predatory behavior will be unprecedented in the nation's banking history.  More importantly, if the allegations are accurate, Wells Fargo should be disbanded and its executives never allowed anywhere near the banking and mortgage industries.  Of course, if the Navajo suit is accurate, they all belong in jail.