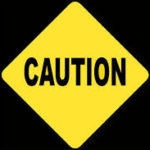 Vets aren't immune from this.  Predators will be predators.  Whether they come in the form of sexual abusers, scam artists, or mortgage brokers seeking to make a quick buck.  But now they're messing with a group of people (I'm one of them) near and dear to my heart-military veterans.
Politico is reporting that "Lenders, hunting for business in a slow market, have swarmed into VA mortgages, sometimes selling military homeowners new loans every few months. Some are pushing short-term adjustable-rate mortgages even as interest rates climb. The churn adds fees at every turn, driving homeowners deeper into debt."
What makes it worse is that Politico alleges that the Veterans Administration has known about this and has done nothing to stop it.
"Lenders are abusing veterans," said Ted Tozer, a senior fellow at the Milken Institute and former president of Ginnie Mae, a corporation that manages government-backed mortgages. "It's predatory. These veterans keep going further and further in the hole."
Such predatory lending practices resulted in the near total collapse of the economy five years ago and a new version of it has reared its ugly head.
The problem began with rising mortgage rates. For a decade, cheap borrowing had homeowners refinancing at a rapid clip. When rates started climbing, the music stopped. Lenders needed new ways to make money.
Veterans looked like a good bet. Once a niche market, their numbers had grown, and those who owned homes had enjoyed a run of rising home prices, so they had equity. And a VA program — the Interest Rate Reduction Refinance Loan — was a slam dunk. It allows lenders to put existing VA borrowers into lower-rate loans without an appraisal or underwriting.
Pitches crowded veterans' mailboxes, some disguised as government checks or notices from the Department of Defense. Fine print hid the bad news that the low-low mortgage rate was sometimes a teaser. Fees were rolled into the loans, leaving borrowers with more debt, a practice known as equity stripping.
"Let's face it, the industry is in a state of panic. That's what's going on right now," said Joe Murin, a board member of NewDay Financial, a VA lender. "After 10 years of refinancing, all of a sudden it's like, oh hell, what happened?"
I know what happened.  Greedy executives were looking to make a profit on the back of the country's hard-working heroes who put their lives on the line every day to protect our way of life.  This is outrageous and must be stopped now!