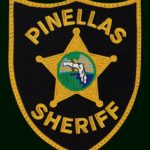 Trouble is percolating to the surface at the Pinellas County Sheriff's Department.  This past March, in the middle of an investigation into his conduct, 14-year-veteran Sgt. Michael Gibson tendered his resignation from the Sheriff's Department.  Gibson's last position involved teaching young police recruits at the St. Petersburg College Corrections Academy.  It turns out he was doing more than teaching them.
The recently released report shows that Gibson, a 14-year veteran of the agency, was accused of sexually harassing two female deputies and engaged in inappropriate relationships with two more while he was married.  He resigned in March, before the conclusion of the investigation, which resulted in disciplinary action for the two deputies who said they had personal relationships with him: Jordan Bennett and Ashley Chilton.
The case was one of a rash of investigations into sexual misconduct that led Sheriff Bob Gualtieri to send out an agency-wide email in November imploring employees to adhere to a long-standing policy against residing with, dating or entering into any intimate relationship with married employees. There were at least nine investigations into the policy within the agency since the beginning of last year, all of them involving at least one jail employee and some involving more than two people.
The Gibson case isn't an isolated incident and isn't a case of a rogue cop going bad.  Nine investigations is a lot for one department and may demonstrate a deep, systemic problem within the Sheriff's department.  This is not only the concern of the law enforcement community.  This affects every one of us that lives and works in Pinellas County.
Police have a duty based on their position and the fact that they carry a gun to act with integrity and with the best interests of the public.  When we have police officers sexually harassing cadets-subordinates, we have an entirely different set of circumstances.  Sheriff Gualtieri has a real problem on his hands.  He can't afford to have officers sexually harassing subordinates or behaving in a manner that seriously contradicts policy.  He'd better get a handle on this and weed out these bad apples before something more happens.