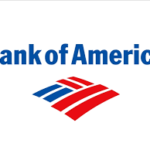 Bank of America has not always enjoyed a stellar reputation and now we can see why.  They've earned it.  File this under outrageous and reprehensible.
Florida residents Warren and Maureen Nyerges, were furious when their Bank of America branch threatened to foreclose on the home that they had purchased years ago.
The bank threatened to take their home away, but the couple rightfully countered their threat. They had paid for their Collier County home in cash and the bank had no right to take it away. They didn't owe a dime on their Golden Estates home.
They hired a lawyer who specializes in bankruptcy and foreclosure cases.  After months of being ignored by the big bank, the Florida couple decided to turn the tables and foreclose on the bank.  They did it all legally.  Through their attorney, they obtained a court order for legal fees for which they'd paid to defend themselves against the bank's false foreclosure claim, and arrived at the bank with a police escort and proceeded to foreclose on the bank!
Banks do this all the time to ordinary citizens who have indeed pay their bills, including their mortgages on time or have paid off the house.  Banks become so big and so greedy they start believing they are above the law and that they will suffer no consequences as a result of their behavior.  Well, this time they were wrong.
Bank of America meet the Nyerges family!  They won't take your bullshit and refused to be bullied by you.  They turned the tables and got justice, perhaps even a little revenge.  Good for you Nyerges family!