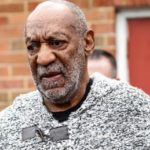 Bill Cosby's sexual assault trial ended in a mistrial over the weekend after a jury could not agree as to his guilt or innocence.  While the outcome was not entirely unexpected given the long deliberations of the jury, it left some legal scholars scratching their heads as to why the jurors had so much difficulty making a decision in this case.
Soon after the announcement of the mistrial, the NY Times published an article about how this happened from the point of view of legal scholars.  Here's what some of them had to say:
Alan J. Tauber:  "Some jurors were no doubt moved by Ms. Constand's contradictory statements to police during the initial investigation. She denied having been alone with Mr. Cosby before the alleged assault; she denied having contacted him afterward; and stated that the assault occurred in March of 2004. All demonstrably false.
Kevin Harden Jr.: "By limiting evidence of other accusers, the Court focused the jury on whether the prosecution presented enough credible evidence to convict Cosby of this particular assault. The pretrial decision that limited the testimony of other Cosby's accusers is probably the reason the case ended in a mistrial. It would be reasonable, based on the evidence presented, for the jurors to agree that Cosby is a sexual predator and still disagree on a verdict as to the assault of Constand."
The legal experts' opinions about what went wrong in the prosecution of Bill Cosby demonstrates the difficulty in prosecuting old sexual assault cases.  There is usually no or little forensic evidence, no witness testimony, and the case becomes a "he said, she said".  In this case, that type of scenario is difficult to overcome given Cosby's fame and popularity.
Additionally, there were difficulties in the prosecution evidence — inconsistencies in the victim's testimony, her delayed reporting and her continued contact with the defendant. At this point, we don't know what happened behind the closed doors of the jury room.  What is clear is that the prosecution had a tough case from the outset and the pre-trial decisions didn't help their case.  From all accounts, Cosby's lawyer Brian McMonagle did a fantastic job in his summation.
Sometimes, a criminal or a civil case can be won by the skill of the lawyer.  It appears that in this case Bill Cosby chose the right lawyer for the job.