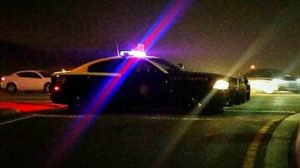 This past weekend, the Tampa Bay area witnessed two car accident fatalities and at least 8 injured.  The majority of those involved were young and had been drinking alcohol, most likely to the point of excess.  The first tragedy occurred late Friday night in northern Pinellas County.
Donavan Patterson, 18, ran a red light at Curlew Road and McMullen-Booth Road between Palm Harbor and Oldsmar, investigators said, he hit Dalton Cox's pickup truck. Two passengers were with Cox, 22, in his Ford F-250. Megan Bortolus, 21, and Victoria Rowe, 23, both had minor injures.  Jocelyn Schirmer, riding in Patterson's car, died instantly. She was 18, Brazilian and lived in St. Petersburg. She wasn't wearing a seat belt.
Just prior to the accident, Patterson posted on Facebook that he was "tryin' not to remember my name (tonight)" and that he had to drive. He implied he'd still drink: "(I'm going to) do it anyways, knowing me."
According to the Tampa Bay Times' report, "At least one other passenger — a 15-year-old girl — "liked" the post from Patterson, according to screen grabs circulated Saturday on Facebook. That girl, Kianna Diaz, was in critical condition Saturday evening at Tampa General Hospital. Another 15-year-old, Jayla Simpson, was also in critical condition and being treated at St. Joseph's Hospital. Someone close to her commented on a Tampa Bay Times Facebook post and wrote that both of her legs were broken. Patterson and Cox were listed in serious condition along with 20-year-old Caleb Moore Lindsay. Jocelyn Schirmer's brother, Paul "PJ" Schirmer, 17, was also in the crowded Dodge Caliber and was in serious condition Saturday night."
Like most people their age, their lives centered around social media-sharing, liking, and interacting with others.  For some of them, this is all gone.  It's wiped out in an instant of tragedy and unspeakable violence.  Their lives will never be the same again.  For those who recover, they'll experience months of recovery.  Some of them will be facing criminal charges.
Life is not as forgiving as social media.  There is no deleting posts, hiding photos, or commenting on others' activity.  Social media can be a good thing but sometimes it turns into a fantasy world where there are no real consequences.  Life has consequences.  Drinking and driving very often leads to the harshest of consequences.  Running red lights can bring similar tragedy.  My thoughts and sympathy goes out to the families and friends of all these people involved in this horrific crash.