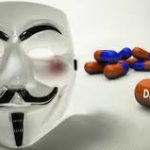 It is an unfortunate fact of life that many Floridians seek help from sham credit counseling and credit repair companies, many of which promise to help consumers with their credit debt but end up taking their money and doing nothing.  Ads for such companies increase during this time of year as people sink deeper into debt trying to pay for holiday presents and parties. If you're thinking of using one of these companies, here are a few things to look for:
1)Paying for services up front before anything work is performed;
2)The company doesn't mention that most of the services they offer can be done by the consumer for free;
3)They tell you not to contact a credit bureau;
4)They tell you to establish a new credit identity;
5)They claim to get you out of debt quickly and easily;
6)The hidden fees in the long contract, including monthly service charges, etc;
All of these are red flags.  If you suspect any one of them, run away from the company and don't pay them anything.  If you don't think filing bankruptcy is the solution for you, at least speak with a bankruptcy lawyer first.  For instance, I work with many clients who are experiencing financial problems, especially this time of year.  Sometimes, bankruptcy is not the right fit and I advise my clients accordingly.  I am also willing and happy to work with clients to reduce their debt  I can negotiate debt payment arrangements, debt reduction, and avoid bankruptcy in some situations.  As a bankruptcy lawyer, I am an experienced negotiator and can speak with your creditors on your behalf.  If bankruptcy is the right solution, I can represent you in the federal bankruptcy court in Tampa.  Either way, I will work hard to find the best solution appropriate to your particular financial circumstances.  You don't need to suffer in silence because of financial issues.  They are common problems but they don't have to ruin your life.