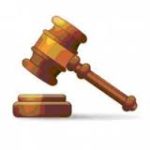 411 Pain and 1-800-ASK-GARY are two of the most recognizable lawyer referral services in the Tampa Bay area.  They run ads on television all day long promising help after a car accident.  What they don't tell you is that they are also a medical referral service made up of primarily chiropractors who pay these companies (lawyers pay too) for clients.
Local media outlets and the Florida Bar have investigated these referral services and have found them suspect at best.  In a typical car accident case, the victim of the car accident is told to continue to seek medical treatment regardless of the physical well being, thus racking up huge medical bills.  Remember, in the state of Florida, each insured motorist must carry at least $10,000 in personal injury (no fault) insurance.
Over the years, there have been numerous allegations of illegal fee-sharing agreements, in which the referral services and their partners collude to drive up medical costs, in effect benefiting the lawyer more than the client.
As Elizabeth Clark Tarbert, ethics counsel for the Florida Bar, puts it: "You want the lawyer to choose the best third party for the client. You do not want the lawyer to choose based on their own personal interest."
In April 2014, The Florida Bar Board of Governors approved new rules regulating attorneys who accept clients from for-profit lawyer referral services. One recommendation prohibits lawyers from accepting a referral from a service that also referred the client for another professional service, such as medical care although the Florida Supreme Court has not yet adopted any new rules as of this time.
While 411 PAIN and ASK GARY are still operating, caveat emptor, let the buyer beware.  These are not owned by lawyers and they aren't regulated by code of professional ethics such as is every member of the Florida Bar.  The potential conflict of interest between serving as a legal and a medical referral service for victims of car accidents should be enough to make anyone think twice about using these services.