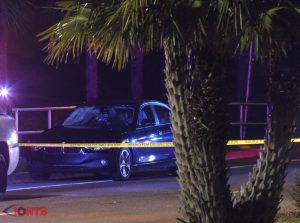 The Indian Rocks Causeway Bridge is what we wanted in terms of safety.  Runners and walkers have their own path that is safe from bicycles and cars.  Bicyclists have clearly marked and ample lanes with which to traverse the bridge.  Cars have wider lanes with good visibility.  What could go wrong.  Last night, we found out.  A 17-year-old girl died riding her bike on the Causeway after being struck by a 69-year-old impaired driver.  There are just some things for which you can't account.
A 69-year-old man is facing a DUI manslaughter charge for fatally hitting a bicyclist in Indian Rocks Beach Friday night, according to the Pinellas County Sheriff's Office.
Authorities said 17-year-old Sophia Delott was riding her bicycle eastbound, on the westbound side of the Indian Rocks Causeway Bridge, in a designated bicycle lane, when a 2014 BMW 320i struck her.
Witnesses said the vehicle, driven by Neil Singhal, 69, veered into the bike lane and hit the victim, ejecting her from the bicycle.
Delott was transported to a local hospital where she was later pronounced dead.
Tragedy strikes in spite of our best efforts to make the roadway safe for everyone.  A 17-year-old girl's life snuffed out because of an impaired driver.  DOT, elected officials, or citizens can't account for this kind of senseless tragedy.