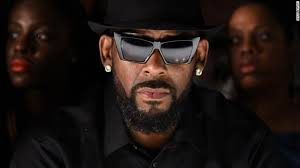 The recent release of Showtime's documentary "Surviving R. Kelly" is good television and, if true, a horror show for the women who were sexually abused.  The documentary revives and compiles in one place old allegations against the R&B singer.
In 2002, Kelly was charged with 21 counts of child pornography for a videotape that allegedly showed him having sex with an unidentified underage girl. He was acquitted, and his lawyers at the time said Kelly was not in the video, and suggested his likeness may have been computer-generated.
In 2017, he was accused of having a sexual relationship with a teen. At the time, Kelly's publicist denied previous allegations, saying they were "made up by individuals known to be dishonest."
The six-part docuseries featured accounts from accusers and interviews with Kelly's close friends regarding his life and a host of allegations. Musician John Legend, #MeToo founder Tarana Burke, and talk-show host WendyWilliams were also among those who appeared in the series. Kelly's lawyer told Billboard the documentary was filled with false allegations, and has suggested the subjects are defaming his client for personal gain.
Kelly's lawyer makes a point worthy consideration.  R. Kelly is a famous entertainer who has made plenty of money over the years.  It wouldn't be the first time someone targeted a famous person for personal gain.  On the other hand, if he has done half the things of which he stands accused, he's a monster.
In any case, his guilt or innocence shouldn't be determined in the court of public opinion.  Allow professional prosecutors to do their job and present the facts as they've found them.  If he's holding women against their will or having sex with minors, then he's a menace to society and has to be apprehended.  These cases are never easy since rarely are their witnesses.  It becomes a "he said, she said" scenario and prosecutors are left to determine who is the more credible.  That's not always an easy task.