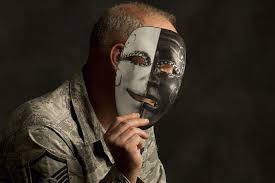 The Department of Defense is teaming up with Veterans Administration along with thousands of volunteer veterans to study the phenomenon known as PTSD or post traumatic stress disorder.  It's about time.
The research could provide a "source of hope for veterans living with the invisible wounds of war, and it is our job to turn that hope into treatments," said Dr. Carolyn Clancy, the deputy undersecretary for Discovery, Education, and Affiliated Networks at the Department of Veterans Affairs.
At a hearing of the House Veterans Affairs subcommittee Wednesday, Clancy said that the research project, in coordination with DoD, would follow thousands of veterans identified with mild traumatic brain injury received in combat.
Through intensive biological samplings and imaging, the researchers hope to gain the ability to identify biomarkers, or indicators of the presence of a disease or abnormality, that are associated with brain injuries and post-traumatic stress disorder, Clancy said.
She also noted that the PTSD research, and other studies at the VA, would not be possible without the cooperation of veterans who choose to continue their service by volunteering to participate.
"These studies exist because veterans are willing to assist," giving the VA a marked advantage of private research institutions, Clancy said.
According to the VA's National Center for PTSD, PTSD rates vary by service era. But estimates show 11-20% of veterans who served in Iraq and Afghanistan have PTSD in a given year.
It's a huge problem and with each engagement, it seems the problem worsens.  In some extreme cases, veterans are left to fend for themselves with debilitating psychological trauma that makes them incapable of transitioning to civilian life, holding a job, or maintaining family ties.  The study will hopefully provide breakthroughs in diagnosis and treatment for these wounded warriors.