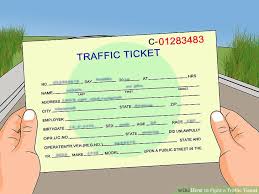 Traffic tickets can be a financial burden as well as drive up your insurance costs.  It can also lead to points on your license.  We handle all types of Pinellas County traffic tickets including speeding tickets, red light running tickets, moving violations, and any other motor vehicle traffic ticket.
When you receive a traffic ticket you can either pay the ticket and suffer the points added on your license, increased insurance, fines or traffic school, or you can choose to fight back.  You won't even have to appear in court.  We handle the hearing for you.  We at McGuire Law Offices can help you.
We charge a nominal fee of $69 with no additional or hidden costs.  Call us today for a free, initial consultation.  Don't let your traffic ticket ruin your day or your financial future.