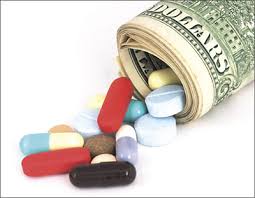 In spite of having no background or experience in sales, marketing or pharmaceuticals, Insys Therapeutics Inc. hired a former stripper as a regional sales manager to increase sales and profitability.
Alec Burlakoff, onetime vice president of sales at Insys Therapeutics Inc., said he met Sunrise Lee at the strip club where she worked and recruited her because he thought she would have the "ability and the willingness and the desire to talk to physicians and speak with them about the quid pro quo."
After hiring Lee, Burlakoff said executives received an anonymous email about topless photos of Lee that were posted online. Burlakoff said Lee kept her job after agreeing to take the photos down.
Burlakoff is one of the government's key witnesses in the trial against Insys founder John Kapoor , Lee and three other former executives of the Chandler, Arizona-based company. They are accused of scheming to pay doctors bribes in the form of fees for sham speaking events in exchange for prescriptions of Subsys, a fentanyl spray meant for cancer patients with severe pain.
Burlakoff pleaded guilty in November to racketeering conspiracy and is testifying against his former colleagues for a chance at a lighter sentence. Kapoor's attorney has tried to paint him as a liar who was cutting side deals with doctors on his own and will say anything to take down Kapoor.
This trial is just the latest in a number of trials and investigations into the practices of large pharmaceutical companies, particularly those that manufacture opioids.
Like the other trials, the company is accused of luring doctors into a pay-for-play scheme that garnered millions in profits for the pharmaceutical companies.