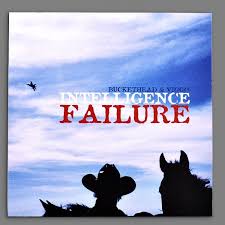 When he was appointed the Sheriff of Pasco County in 2011, Chris Nocco said he would implement intelligence led policing to better serve the people of Pasco County.  His approach led to "monitoring" individuals who, according to Nocco, were responsible for 60% of the crime in the county.  In order to implement this new program, the Sheriff's budget has skyrocketed.
How's that working out for ya?  It's mid-2019 and the picture is not so good.  According to Megan Hull of Recovery Village, "Pasco County has developed a reputation for something sinister: drug overdoses. Recent data released by the Centers for Disease Control and Prevention (CDC) revealed that people in Pasco County are 1.7 times more likely to die of a drug overdose than the average Florida resident.
According to the CDC data, Pasco County currently has the highest overdose death rate of any county in the state of Florida. To put this in perspective: Residents in Pasco are 76 percent more likely to die of an overdose than the average American. Unsurprisingly, this disturbing statistic is evidence of a broader problem with drug use in the county. Along with overdoses, Pasco County's drug-related arrests climbed up in recent years. According to the Pasco County Sheriff's Office, the county made 2,493 drug-related arrests in 2016, and 3,098 in 2017. Tragically, this problem also began to affect Pasco County's children. Pasco County is ranked first in Florida for babies born with prescription pills in their system."
If the police budget has skyrocketed and the Intelligence Led Policing were such a success, how come Pasco County has the highest death overdose death rate in Florida?  As Sheriff Nocco admitted his Intelligence Led Policing focuses on 6% of the Pasco population.  If he's focusing on just 6% of the Pasco residents, no wonder there is a drug overdose epidemic in Pasco County.  It shouldn't take a rocket scientist to figure out Nocco's focus is wrong and his strategy is not working.  In fact, one could argue that it may be the cause of the horrible drug stats.
The Pinellas County Sheriff's Department utilizes a community policing approach whereby they have an officer who is tasked with meeting with and helping those who have mental health issues and assisting them make their appointments.  It's working in Pinellas with those challenged by mental health issues.  But I guess Intelligence Led Policing sounds sexier and will help come election time. . . unless the people of Pasco look at the statistics and discover it's not working.