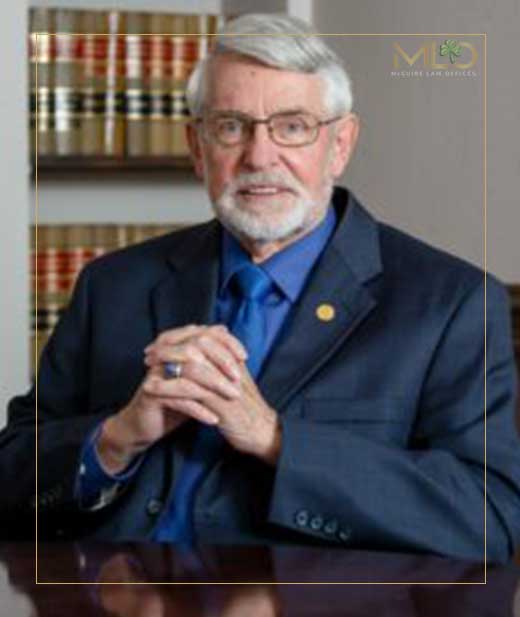 THE LAW OFFICES OF John F. McGuire
Larry C. Hoffman was born in Bozeman, Montana in 1940. He attended Montana State College from 1958-1959. Mr. Hoffman graduated from The United States Air Force Academy in 1963 with a Bachelor of Science in Basic Science, Mr. Hoffman later graduated from Purdue University in 1965 with a Masters Degree in Industrial Engineering, followed by a Masters of Business Administration from The University of Hawaii in 1969.
Mr. Hoffman's last degree was his Juris Doctor from Detroit College of Law in 1973. Larry Hoffman concentrates his practice in Criminal Defense and has practiced law from 1973 to the present. Mr. Hoffman has tried over 260 Criminal Jury Trials, which includes multiple capital crimes and Death Penalty Murder Trials. Larry spent over 6 years as an officer in The United States Air Force and completed the United States Army Basic Parachute Course in 1962.
Contact McGuire Law Offices for all your legal needs.
Call us today and we'll be happy to set up an appointment to discuss your legal needs. Put our team to work for you, and you will receive our guarantee of hard work and proven legal knowledge. In Clearwater and throughout the Tampa Bay area.