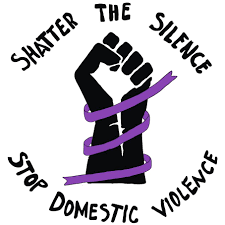 While shared parental responsibility in the aftermath of a divorce is the best possible outcome, if there are allegations or charges involving domestic violence, the equation will lean in favor of protecting and securing the best interests of the child.
In Florida, domestic violence is defined as any assault, battery, sexual abuse, stalking, kidnapping, or any other criminal offense by one household or family member to another that causes injury or death. Even if a couple is not married or no longer lives together, violence between them still qualifies as domestic violence.
If one party has been subjected to domestic violence, an Injunction for Protection Against Domestic Violence should be sought in the courts for the protection of the one abused and the welfare of the children.
When it comes to domestic violence, the court will make decisions based upon the best interests of the child.  This means that Florida courts will look negatively in situations where a parent who has been convicted in any state of sexual abuse or battery, lewd behavior, kidnapping, incest, indecent exposure, or physical abuse of children should not have custody or visitation with a child. Be aware that it is not kidnapping to take your child away from the other parent to prevent domestic violence.
In custody cases with a convicted parent, the court will hold a hearing to decide whether that parent and the child should have any contact.. Before the court will allow any visitation between a child and convicted parent, the judge must be convinced that the child's safety, well-being, and physical, mental and emotional health is not in danger.
If the judge decides that it is in the best interests of a child to have contact with a parent who has committed domestic violence, the judge will make visitation arrangements to protect the child or abused parent from further harm.
In extreme cases, parental rights may be terminated if one of the parties is deemed to be a sexual predator or a violent career criminal.
Domestic violence will affect the outcome of a divorce in Florida, as it should.  In addition to parental sharing responsibilities, domestic violence may affect alimony as well as the division of matrimonial property.