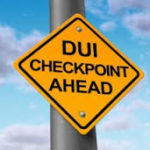 Hiring the right DUI lawyer for your case is a crucial decision that should not be left to chance or advertising.  The right DUI lawyer may be able to get the charges dropped, get the charges reduced, or help you negotiate the best possible outcome given the evidence against you.
But how do you know if you've hired the right one?  Before hiring a lawyer to handle your DUI, you should do the following:
1)Hire a local lawyer-a local lawyer will know the particular court system, the prosecutors involved in your case, and the judge assigned to you.  This can be a huge advantage in defending your rights and knowing how to navigate the negotiation process and the court appearances.
2)Hire a lawyer with DUI experience-this should go without saying but it's important to interview a lawyer and determine if the attorney has experience in the courtroom handling DUI cases.  Has the attorney handled similar cases to yours and if so, what was the outcome?  You have a right to ask your prospective attorney these questions and should be all means do so.  Also, ask about his certifications and length of time practicing DUI law.
3)Hire a lawyer with people skills-I am not talking about whether the lawyer has a nice personality, although that may be a factor in whether or not you feel comfortable communicating with the lawyer.  More importantly, does the lawyer listen?  Does he take notes and remember what you'd communicated to him previously?  When you meet, does the lawyer give you his full and undivided attention?
4)Reputation in the community-is the lawyer respected in the legal community by his colleagues, his former clients?  Has he had any ethical or Bar complaints?  If you don't know the answers to these questions, ask others and check his background through the state bar association.
Choosing the right DUI lawyer can make all the difference in the world in saving you money, your reputation, and your future.  It's an important decision.  Don't take it lightly.