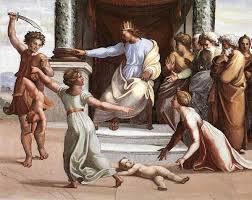 After a recent divorce proceeding, Courtney Irby left the Polk County courthouse to go home.  In the parking lot, her estranged husband allegedly rammed his car into her vehicle and ran her off the road. Joseph Irby, 35, was arrested on a domestic violence aggravated battery charge and released on $10,000 bail the next day.
While Mr. Irby was in jail, Courtney broke into her former husband's home and took his assault rifle and a handgun.  She brought the weapons to the Lakeland Police Department and ended up charged with two counts of grand theft of a firearm and one count of armed burglary. She spent six days in jail and got out on $7,000 bond last Thursday.
Now, the prosecutor in the case must decide whether to pursue the charges against the battered wife.
News of her arrest sparked outrage and got the attention of state Rep. Anna Eskamani, D-Orlando. Eskamani sent a letter to Polk County State Attorney Brian Haas requesting that he not prosecute Courtney Irby.
"Prosecuting Ms. Irby sets a scary precedent that if someone seeks help to escape abuse, they will be punished for it," Eskamani wrote. "Court records show that Ms. Irby applied for a temporary injunction against her husband, and the two were in the process of a divorce. When the officers contacted the husband, who was still in the Polk County Jail, he insisted they press charges."
Ms. Irby says she removed the guns from her former husband's home because she feared for her safety and the safety of her children.
But Polk County Sheriff's Office spokesman Brian Bruchey told a local news site that law enforcement can't simply take away a person's weapons even after an injunction is ordered. "We really don't have authority to take firearms from people unless they are surrendered or there is a court order," he said.
The presence of a gun in a domestic violence incident increases the risk of homicide by 500%, according to the National Coalition Against Domestic Violence. Every 16 hours, an American woman is fatally shot by her partner, reports The Trace, a nonprofit news site focused on guns.
She clearly broke the law by unlawfully entering her ex's home but there are extenuating circumstances.  But do those extenuating circumstances nullify the charges of grand theft?  We'll see what the prosecutor decides to do and will need the wisdom of Solomon to do it.